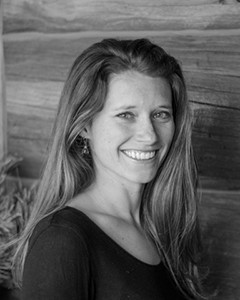 I received my Doctorate of Naturopathic Medicine from Bastyr University in Seattle, Washington. In my practice, I work to address the underlying cause of a patient's symptoms and health concerns.  Along with the patient, we customize an individual treatment plan in order to restore optimal health.  My practice focuses on family medicine, integrative medicine, disease prevention, chronic illness, women's health, physical medicine, sports medicine, stress management, botanical medicine, and homeopathy.
I am a board certified Naturopathic Doctor and a member of the American Association of Naturopathic Physicians (AANP) and the Naturopathic Academy of Primary Care Physicians (NAPCP).
Growing up in Jackson, I have come to love everything about this wonderful valley. Nordic skiing, backcountry skiing, running and backpacking are some of my favorite activities.
For more information and to make an appointment with McKenize, please visit her website at drmckenziesteiner.com