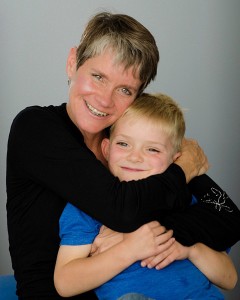 307.690.5558
[email protected]
Laura Simmons has been a licensed practitioner of Physical Therapy since 1991. During her early college years Laura worked as a community health educator and an EMT both in the field and in a busy Emergency Department. Upon graduation from the University of Pittsburgh with a BS Degree she began a diverse career exploring multiple aspects of Physical Therapy ranging from acute, geriatric and and complex medical care to orthopedics and outpatient services.  Throughout that time, she studied yoga and various osteopathic therapies which were integrated into her daily treatment practices. She pursues ongoing continuing education of 60+ hours/year and is gradually working toward her clinical Doctorate degree in Physical Therapy. Her professional passion is Wellness: assessing a "healthy" body to determine aspects of alignment, flexibility, strength, fitness and general health practices which can be refined and improved. These aspects of overall health are then addressed in terms of increasing awareness and planned progressive programs to optimizing a well-lived lifestyle.
Personally, with much traveling and devotion to her love of climbing and adventuring, she came to realize Jackson Hole to be home. She moved here in 2005 and opened her physical therapy practice, LAURA SIMMONS, PT, LLC, where she developed a unique holistic approach to evaluation and treatment of the whole body to help her clients recover from injury and dysfunction.  This practice grew into Wilson Wellness, LLC, an ever-evolving center to explore and create healthy life practices.
Laura became a mother at nearly 42 years of age, and recognizes that creating healthy practices to improve and maintain vitality is the best insurance to extraordinary living and aging.  Laura lives gratefully in Wilson, Wyoming with her family, enjoying the vast resources of this beautiful valley.